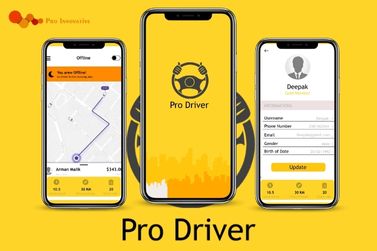 CAB BOOKING
Booking a ride for yourself have come in. The app stores are flooded with on-demand taxi booking apps that have features that lure one to book only via these applications. It is the hard work and perseverance of the mobile app development companies that have been leading to the growth of these applications. One can fully rely on them when it comes to booking a ride for themselves.
It is very simple. The users have to install one of these apps on their mobile devices. The choice of selection of the app can depend on various factors like the location it is available in, the reviews and ratings of the app and services and the kind of services offered by them.
Description
They do not have to roam around the city wasting their gas in search of riders. Meanwhile, they can just wait for a booking to arrive and then leave from the place they halted at.
The payment is mostly made through online banking or mobile wallets, which eradicates the need of carrying large amounts of cash or change with the drivers.
The drivers have the authority of providing the ratings and feedback for each passenger. Therefore, if there is a mischievous rider in their car, they can give him rating accordingly and spare the other drivers of the horror.
Since these apps are GPS enabled, it is easy for the drivers to locate their riders rather than wandering to places, asking people for assistance
There are less chances of wasting time, as the driver will reach the exact location and move his car only when a booking is made.