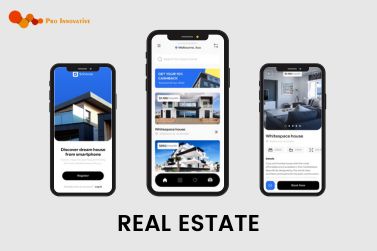 REALE STATE
The real estate market is highly digitized. Homebuyers no longer go from one agent to another to find a suitable property. People can now quickly check out several homes and properties right on their smartphones.
However, considering the vast competition, you need to make sure that your real estate app has some unique features that help you stand out from the rest. Let's take a look at some vital features that you must include in your real estate app.
Description
User onboarding is the most basic feature of a real estate app, and it has to be as simple as possible.
Users should be able to create their profiles in the app so that they can perform different activities in the app. There should be different profiles for a different set of users.
The property listing is another basic feature of the real estate app. You have to show the list of available properties with all the necessary details in the listings.
Do you know the most cumbersome part of searching properties online? You guessed it – finding the RIGHT property.
These profiles include an extensive amount of information about the property, such as description, photos, videos, rich media, price details, value proposition, neighborhood information, owner details, and so on.