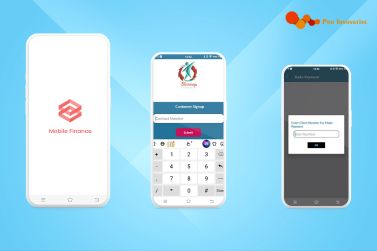 MOBILE FINANCE
Mobile banking is a service provided by a bank or other financial institution that allows its customers to conduct financial transactions remotely using a mobile device such as a smartphone or tablet. Unlike the related internet banking it uses software, usually called an app, provided by the financial institution for the purpose. Mobile banking is usually available on a 24-hour basis.
. Some financial institutions have restrictions on which accounts may be accessed through mobile banking, as well as a limit on the amount that can be transacted. Mobile banking is dependent on the availability of an internet or data connection to the mobile device.
Description
Transactions through mobile banking depend on the features of the mobile banking app provided and typically includes obtaining account balances and lists of latest transactions,.
Some apps also enable copies of statements to be downloaded and sometimes printed at the customer's premises. Using a mobile banking app increases ease of use, speed, flexibility and also improves security because it integrates with the user built-in mobile device security mechanisms.
From the bank's point of view, mobile banking reduces the cost of handling transactions by reducing the need for customers to visit a bank branch for non-cash withdrawal and deposit transactions.
O Mobile banking does not handle transactions involving cash, and a customer needs to visit an ATM or bank branch for cash withdrawals or deposits
Mobile banking differs from mobile payments, which involves the use of a mobile device to pay for goods or services either at the point of sale or remotely,[2] analogously to the use of a debit or credit card to effect an EFTPOS payment